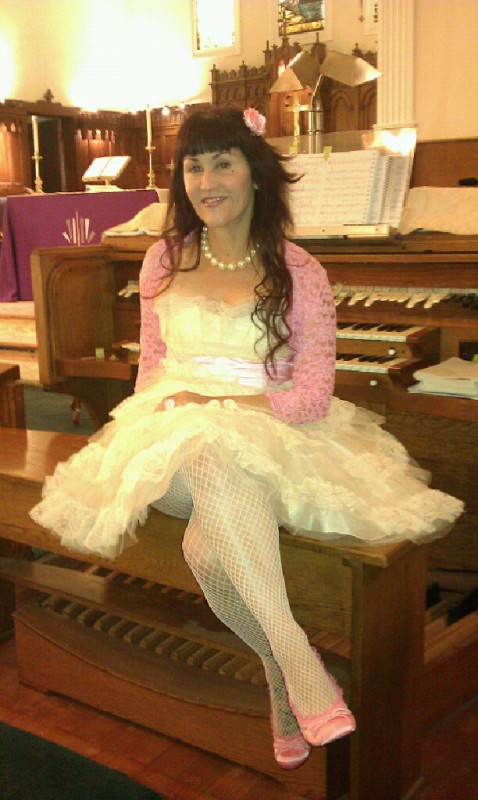 Gere Fennelly has a special musical gift – she is able to sit down at the keyboard and compose in the moment. Ask her to create any mood, or to create a soundtrack for any idea, then stand back. Music literally flows out of her. Her classical training, love for atmospheric music and film soundtracks and incredibly inventive musical mind combines to take over her fingers and she creates magic, right before your eyes. You will be amazed.
Gere has composed and produced music for independent films, theater productions and performance art throughout her incredibly prolific career. Here are a few recent highlights —
In 2013, she composed and performed the music for "The Ruby Besler Show", a sexy cabaret that ran in the LA Fringe Festival and the prestigious Edinburgh Fringe Festival.
In late 2013/2014, Gere embarked on an ambitious project with producer Eric Cunningham of LA Riot Music where she composed and produced six full albums of production music in less than three months time. Each album was created for a specific theme or style — from polka, ragtime, standards and big band to Haydn and Eric Satie to a light-hearted  "Wine Glass Symphonette."
Four of these albums were licensed for international sales only and two are available in the United States. To sample or purchase "Piano Elegance" and "Wine Glass Symphonette" click here.
You can also listen to samples of Gere's other production albums, which include "Cabaret Time," "Classical Reality King," "Forbidden Siamese Ballet" and her newest, "The Impressionist," on the player below.
Contact Gere to score your next television commercial, corporate jingle or TV/movie soundtrack.